---
DISCLAIMER: Doug Bell does not support, recommend or have any control over the commercial business ads seen on this web site as
banner ads or as pop-up windows. They are added by our FREE web space provider Tripod Lycos to help offset their cost of operation.
---
Doug Bell is The Band Leader of Bellevue Cadillac
Songwriter ~ Lead Singer
Guitarist ~ Ukulele Player
International Entertainer

Doug and his band perform
Jazz, Blues, Swing, Gospel,
Soul on Top of Rock and Roll


Listen to Music by Clicking HERE

To see images and to use links on this web site
please "Allow Blocked Content" in your Web Browser.

Links are Red Underlined Text and Red Outlined Images

This web site is a work in progress and will be updated often.

Thank you for visiting ! --- Please bookmark us now and come back again !
Back to the Top of this page
Get Show Announcements and News
Join the E-mail List



This Web Site Opened 11-08-09

Last Revised 03-10-13

Copyright 2009-2013 ~ All Rights Reserved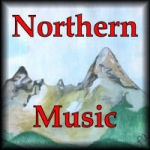 Northern Music

Management and Promotion